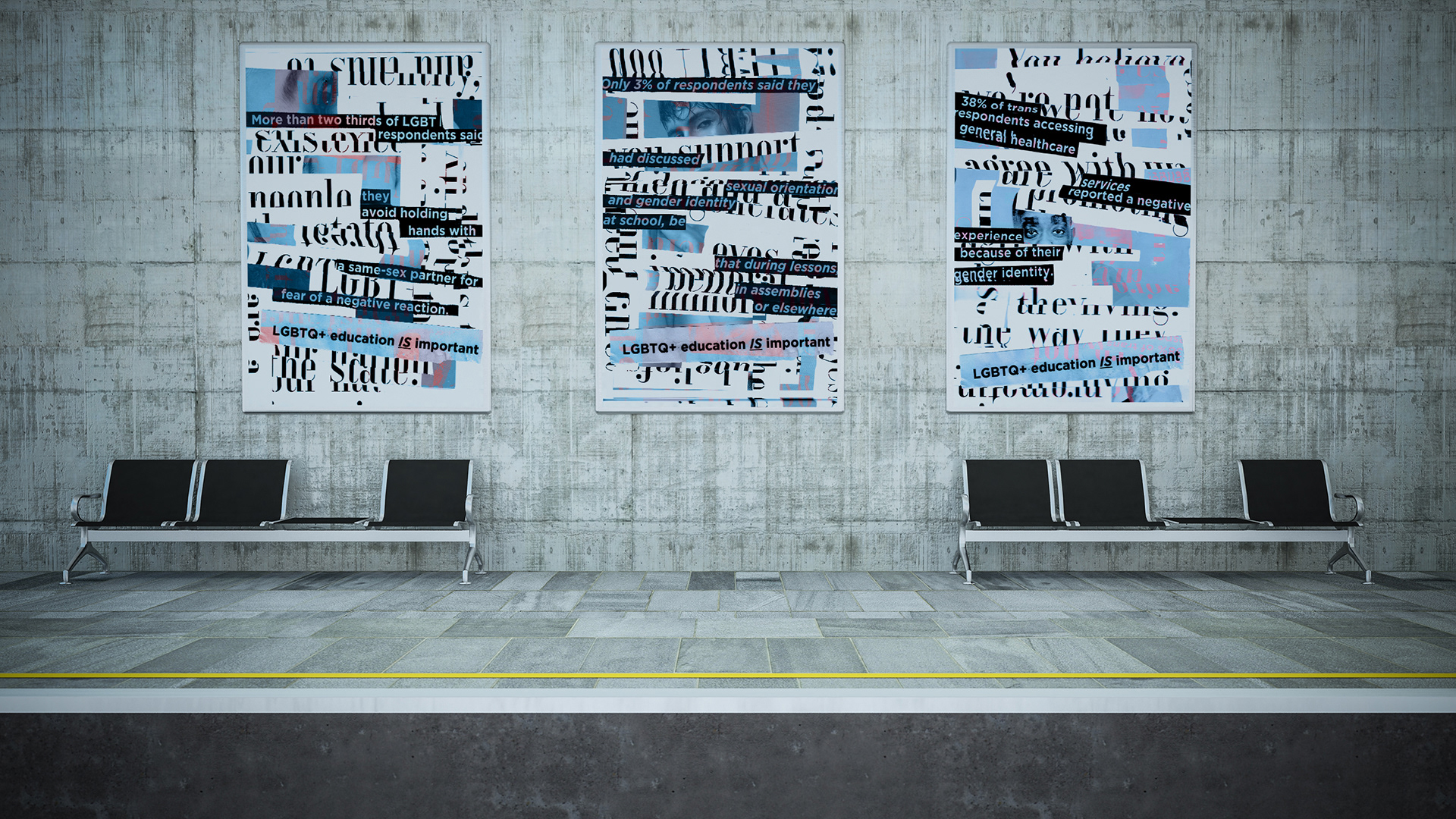 These posters were created in response to the ISTD student briefs 2019 - on the theme of 'Lost'.
I think it's important to consider inclusivity when creating design work, to ensure that no one feels left out or that a piece of work is steretyping them. With this at the forefront of my mind, I chose to work on a series of posters which highlighted the importance of LGBTQ+ education - at the time, this was very much in the public discourse, with prostests in schools due to the inclusion of LGBTQ+ education in the curriculum. 

I wanted to present statistics in an attention-grabbing way, so that people would stop and look at them - they shocked me when I read them and I wanted to make sure they would stop people in their tracks. I printed off anti-LGBTQ+ quotes and cut them up to create a collage which I scanned and then digitally composited with the quotes and scanned images.
I wanted to create physical collages as I wanted to posters to appear tactile, as if they contained messages from real people. I also used found images of LGBTQ+ people from magazines, hidden by the type to suggest they are being held back, or not allowed to flourish and be seen.
The pink, white and blue colour palette was chosen as these are the colours of the trans pride flag - as much as many areas of the world are not open to LGBTQ+ people, I do feel that gay people are more widely accepted in the UK nowadays, in comparison to when I was at school. The same, however, cannot be said for trans people, so I wanted this to be communicated somehow in the posters.